Helpful Information on Cupping Therapy in Toms River
Helpful Information on Cupping Therapy in Toms River
Written By North Dover Chiropractic Wellness Centre on April 27, 2022
---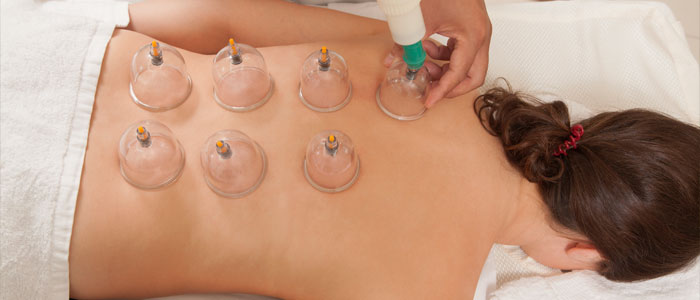 Cupping therapy is a holistic, safe, and non-invasive treatment method that originates in ancient Egyptian, Chinese, and Middle Eastern cultures. It is called cupping therapy because your treatment provider uses special cups on strategic areas of your body to create suction that eases pain and inflammation, and can improve blood flow, relaxation, and your overall sense of well-being.
At North Dover Chiropractic Wellness Centre, our experienced treatment providers offer holistic, all-natural, whole-body wellness care. If you're interested in learning more about how you can benefit from cupping therapy in Toms River, give us a call.
Types of Cupping Therapy
The cups used in cupping therapy are typically made of glass, bamboo, clay, or silicone. There are also two different methods of cupping therapy: dry and wet. In both types, your treatment provider will put a flammable substance like alcohol, herbs, or paper inside one of the cups. They then set the substance on fire, and as the fire goes out, they place the cup upside down on your skin. As the air cools inside the cup, it creates a vacuum that encourages your blood vessels to expand. The cup can be left in place for up to three minutes.
Your treatment provider may use a rubber pump to create suction, rather than fire. Some treatment providers move the cups from place to place across your skin to increase the treatment area. For wet cupping therapy, the treatment provider removes the cup after three minutes and then uses a small scalpel to make cuts in the skin. Then a second suction is done to draw out toxins through the blood.
Conditions Treated With Cupping Therapy in Toms River
Cupping therapy increases blood circulation to the treated area, which can relieve muscle tension, improve blood flow, promote cell repair, and reduce pain. We have found success using cupping therapy in Toms River to treat lower back pain, shoulder and neck pain, headaches and migraines, knee pain, shingles, acne, disc herniation, carpal tunnel syndrome, hypertension, arthritis, asthma, diabetes, and cervical spondylosis. We also offer cupping therapy to treat anxiety, depression, fertility, and gynecological disorders.
Schedule an Appointment for Cupping Therapy in Toms River Today
If you're interested in learning more about cupping therapy in Toms River, Dr. Moseson can help. Dr. Moseson has been in practice for more than seven years, and is a sports-certified chiropractic physician. She is also Webster certified, and a peer reviewed/published chiropractor.
Schedule an appointment with us at North Dover Chiropractic Wellness Centre today for cupping therapy in Toms River. Call us today at (732) 255-8585 or schedule an appointment online.

Posted In: Chiropractic Headache Treatment Low Back Pain Neck Pain Treatment Fertility Migraine Cupping Therapy Acne Knee Pain Depression Herniated Disc Carpal Tunnel