Why Is Chiropractic Care an Optimal Natural Headache Treatment?
Why Is Chiropractic Care an Optimal Natural Headache Treatment?
Written By North Dover Chiropractic Wellness Centre on May 8, 2020
---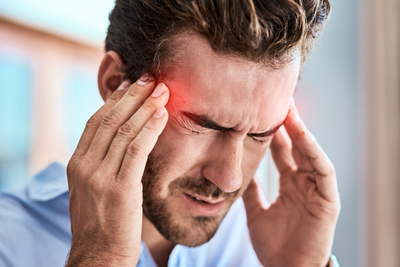 Millions of Americans suffer from chronic headaches each month. Are you one of them?
If so, you've likely searched endlessly for a safe, effective, natural headache treatment.
One option that some people forget about is chiropractic treatment. Your Toms River chiropractor can help identify the root cause of your headaches, and then create a treatment plan that provides you with relief fast!
The Most Common Causes of Headaches
According to researchers at Harvard, there are upwards of 300 different headache causes. Fortunately, most people who suffer from chronic headaches do so for just a handful of reasons. These include:
Tension headaches
Migraines
Sinus headaches
Cluster headaches
Other headache causes include:
Medication sensitivities
Sudden, strenuous physical activity
Why Invest in Natural Headache Treatment from Your Chiropractor?
Dr. Doreen Groves is not just a chiropractor. She's also a registered nurse and Functional Diagnostic Nutrition Practitioner (FDN-P). Dr. Groves uses her education and experience to first diagnose the cause of your headaches and then to create a natural headache treatment plan that can include the following options.
1. Chiropractic Adjustments
Spinal misalignment strains your muscles, tendons, and ligaments. Realigning the spine releases the tension, thereby reducing pain.
2. Nutritional Counseling
Dr. Groves can recommend dietary changes that can help with blood sugar, blood pressure, and food sensitivities.
3. Ergonomic Recommendations
Poor posture and ergonomics at work can lead to sore muscles and headaches. Dr. Groves will show you how to improve both.
4. Exercises and Stretches
Pain can be caused by tight muscles and even muscle weakness. You'll receive specific exercises you can do at home to keep muscles flexible yet strong.
5. Massage Therapy
A massage therapist can relax your body and your mind and ease your pain.
Reduce Headache Frequency by Identifying Triggers
Your Toms River chiropractor can help identify these headache triggers which can include foods, lack of sleep, changes in blood sugar, certain noises, stress, and more.
Eliminating your triggers can have a huge impact on how often you experience headaches. If you realize that you're not having much success, it's time to look for a natural headache treatment from professional who could help.
Are you ready to get some relief from headache pain? Contact us at 732-255-8585 to schedule an appointment.

Posted In: Chiropractic Headache Treatment